↑top↑ ©Dockrey Apartments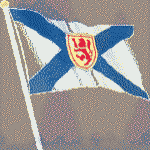 Good morning
Dockrey Apartments offer excellent accommodation for families, couples, and singles. Our properties for rent are clean, well maintained, and extensively renovated. We take pride in our properties and are certain they will please.
Nova Scotia boasts a relaxed lifestyle in rural areas, towns, and cities. Nova Scotia has something to offer everyone, spectacular coastlines, beautiful countryside, internationally recognized educational institutions, sport and recreation second to none, competitive business climate and dynamic arts and cultural environment. Unique tourism, fantastic scenery and amazing natural phenomena.
Choose from the menu to find accommodation in Amherst or Truro, two of Nova Scotia's fast growing communities, or to find tenant utilities and answer the Frequent questions asked between tenants and landlords.
---
There is much interest in examining space with telescopes, and other devices, looking for signs of other life.
One sure sign of intelligent life on other planets, they have not tried to contact us.
Best viewed ≥ 1024*762